Welcome to the Jubili Beads & Yarns® "Jubilant One" Blog. Why name it that? Because being creative gives me, and many of you, JOY!
We hope you will look forward to my blog posts, and add in your own pictures and comments to share the joys you feel from your own creativity! I hope you will learn and be inspired by my postings, and our online fans' postings as well!
JUBILANT ONE BLOG POST, 11/26/20
Welcome to the launch of our very updated and totally re-designed Jubili Beads & Yarns® web site!  We hope you will like the new look, and enjoy shopping with us!  Some of you might have known us in person, in our wonderful "brick & mortar" store in Southern New Jersey.  For those of you who did, welcome back!  We are still available for repairs, creative consultations, and custom designs as we were before.  Our store phone number, 856-858-7844, is now our cell phone, so you can still reach us in person!  Lorraine & I are alive and well, with the business operating from my home, and all our great inventory in storage!  Lorraine and Donna did a great job logging in every box and it's contents, and Lorraine made exhaustive lists inventory lists…..so she knows where everything is when an order comes in.  We have gotten our new routine down well;  as the orders come in, the paper work gets done, and we run over to storage to pack up, then to the USPS to send.  We have done several repairs via mail that have worked out well.
We are still interested in selling things in bulk for great prices; such as yarn, chain, and even our gently used mini-stackable cabinets and other storage items.  You are welcome to make an appointment to come to the unit and make a deal!  Just call or e mail:  judy or lorraine@jubilibeadsandyarns.com.  If you're not local but still interested in quantity bargains, please check out our Etsy site:  DestashJewelryCrafts
SunGlow Chakras, our web site for enthusiasts of yoga, meditation, and earth-loving items, is also going strong!  We will look forward to expanding the web site, and watch your e mail for launch of our YouTube & Rumble video channels for creative tutorials.  Don't forget to check our "Free Patterns" page as well, coming soon!  And we hope you follow and like us, and spread the word on all the usual social media sites.  (See those links on our Home Page)  As always, thanks so much for your support!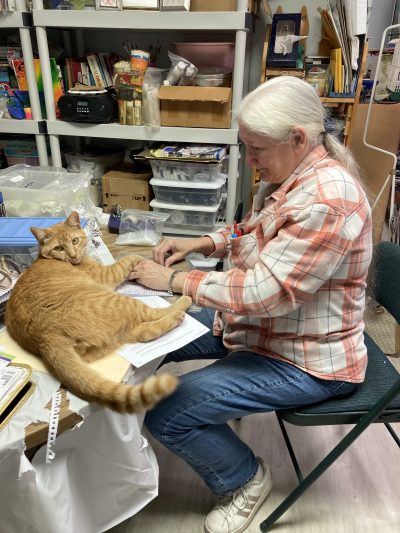 No Results Found
The page you requested could not be found. Try refining your search, or use the navigation above to locate the post.